Blackwoods

Blackwoods, Australia's leading provider of industrial supplies is the largest operating unit of Wesfarmers Industrial and safety. With unrivalled expertise and the ability to bring together the best of the best, we have earned our place as Australia's first choice for industrial and safety products and services including tools, safety, PPE, work wear, signage, welding and gas needs.
Blackwoods is proud to provide products and services that are essential to the economic growth and prosperity of our country. Every day we help more people to build a better Australia.
The company has recently introduced an innovative shutdown and inventory management solution for customers.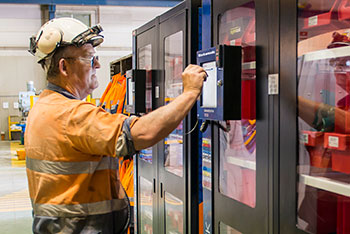 Click here to visit the Blackwoods website
Blackwoods export into southern Asia, Africa and the south Pacific regions. The company's business-to-business and internet ordering solutions are supported in-house by Blackwoods' dedicated e-business team, catering for all business sizes, types, needs, technology and processes.